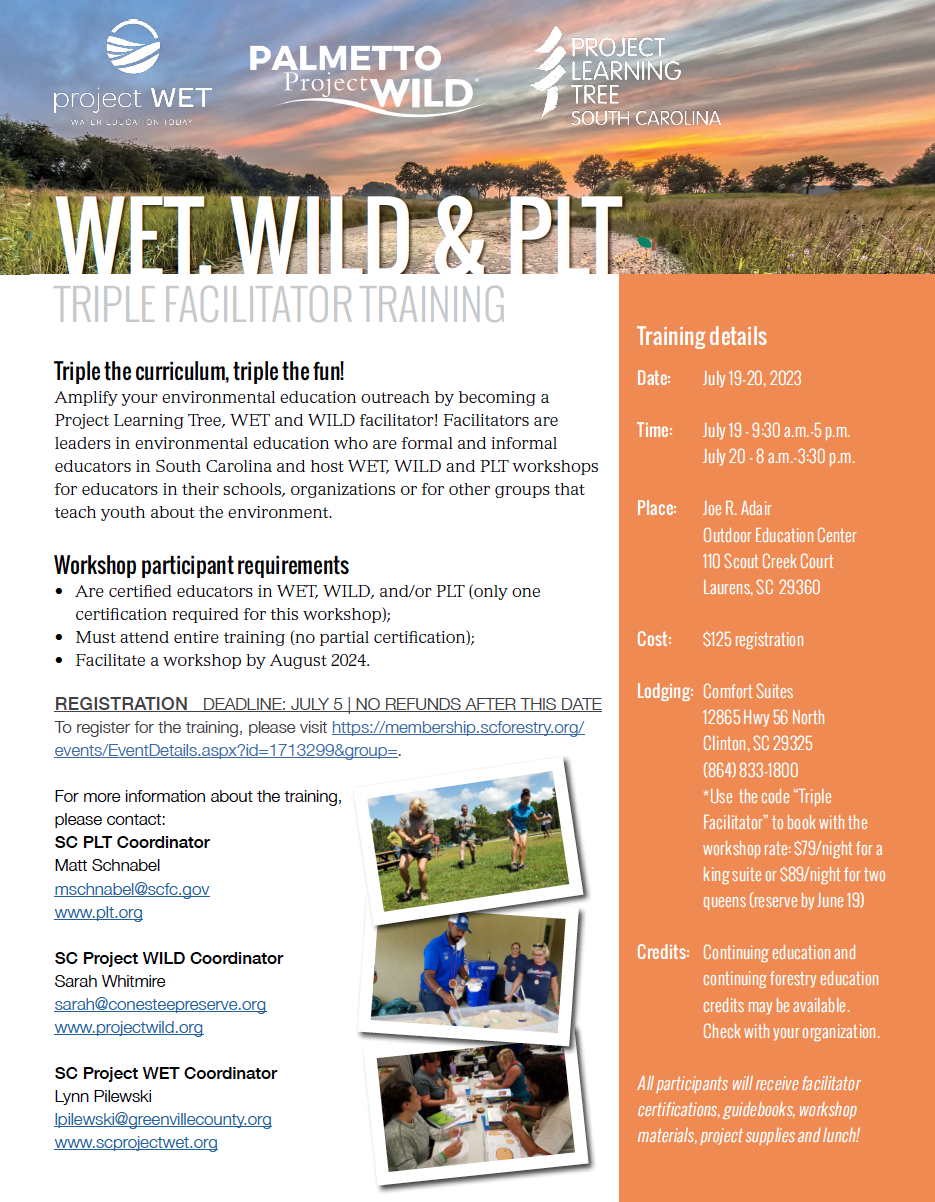 Join Projects WET, WILD, and PLT for a triple facilitator training!
This workshop is for educators interested in becoming facilitators for Projects WET, WILD, and Learning Tree. Project facilitators host educator workshops at their schools, organizations, or other groups. To quality for this facilitator training, you must be a certified educator in at least ONE of the projects.
The workshop is July 19-20, 2023 at the Joe R. Adair Outdoor Education Center (110 Scout Creek Court, Laurens SC). Participants must be registered to attend and must attend the entire workshop to become certified (no partial certification).