South Carolina Educators
Join us for a fun and educational day with Project WET! Enjoy an engaging, hands-on workshop and become certified as a Project WET Educator upon completion.
Presenters: Project WET SC State Coordinators
Lynn Pilewski and Maddi Phillips – Greenville County Soil & Water Conservation District
March 7, 2017
9am-4pm
Clemson Extension
301 University Ridge, Suite 4300
Greenville, SC 29601
Please bring your own lunch.
This workshop is FREE to SC formal and informal educators thanks in part to a grant from Duke Energy Foundation.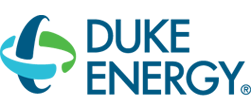 Register below or email with any questions!
Registration Deadline February 24 or until space is filled.