We've got some great news to start the new year! SC Project WET has received a grant from Duke Energy to educate 250 teachers in South Carolina in 2017.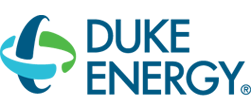 What this means for you:
Activity Guides and support materials will be available at no cost to workshop participants within the Duke Service area. This includes educators in the following counties:

Abbeville, Anderson, Cherokee, Chester, Chesterfield, Clarendon, Darlington, Dillon, Florence, Georgetown, Greenville, Greenwood, Horry, Kershaw, Lancaster, Laurens, Lee, Marion, Marlboro, Newberry, Oconee, Pickens, Spartanburg, Sumter, Union, Williamsburg, and York

Support materials are planned to include:

One inflatable earth globe
Project WET tote bag
Project WET folder
A Drop in the Bucket kit for each teacher with Beaker/Cylinders, Galvanized Bucket, Eye Dropper (subject to availability)

Activity guides and inflatable globes will be sent directly from Montana. All other items will be sent from our office in Greenville.
For more information, contact us!